IDDA
Integrated Delivery by Digital Assistance
A New Generation of Business Communication

Learn about the IDDA service, co-financed by the European Union, and how to get the most out of it!
IDDA (Integrated Delivery by Digital Assistance) is a next-generation innovative tool for the secure and fast creation and transmission of electronic business messages that supports authentic and accurate electronic communication between suppliers and their buyers (manufacturers, traders, distributors) along a supply chain. data exchange. IDDA can become an integrated service that enables food businesses to further increase their security of supply and sales efficiency, further serving the needs of their customers.
Learn more about IDDA from the video below (there are English subtitles)
Business communication is important to everyone, yet it stutters
Every vendor running operational business relation with his raw material and commodity suppliers it is vital to secure the sales processes by means of possible wider scope of product data simultaneously satisfying the growing need for information of the market and his customers.
Even nowadays the verbal, e-mail and other manual means of communication are typical especially between SME-s, might also be characteristic for G2B communication in public procurements and consecutive supplies.
Beside the fact that manual business communication is trying and time consuming it could also incorporate latent source of error in the B2B and G2B integrated business processes including ordering, commissioning, transport, storing, invoicing even production logistics among others.
In fact, in different industries, where data capture and communication are still typically a manual process, a lot of erroneous, bad data gets into the system and thus throughout the supply chain.
It is well known that from business entities of various sectors where data recordings and communication are still typically carried out manually bad quality data are fed into the value chain in significant amount.
If everyone chooses a different path…
Electronic Services in great number are available on the market to support the integration of partners via business transactions although it is not easy to harmonise the business communication even between two entities not mentioning cases when a manufacturer supplies one or more customers or distributors or when a customer – be it a manufacturer, trader, distributor – has relation with hundreds of suppliers.
Business communication performed in different ways, methods it could easily cause inaccuracy, occurring high number of errors and possible delays in the delivery obligation posing significant negative effect on the efficiency of their business processes as well as damaging their competitiveness.
In the food sector mistakes in the delivery – with regard to customers of higher risk requiring specific nutrition – could be dangerous both for the supply quality and human life.
There are a number of unique solutions on the market for the electronic service of integration with business transactions between partner systems, which are difficult to harmonize between a single supplier and its customer, not to mention when a manufacturer or supplier has to deliver to several customers or buyer or when a customer (manufacturer, trader, distributor, etc.) has up to hundreds of suppliers. If business communication takes place in different ways with variant methodology, the result will be inaccuracies, a high number of errors and possible late orders or deliveries, which will not only impair the efficiency of the enterprises' business processes but also have a significant negative impact on their competitiveness. In the food sector, especially for people at higher health risk who require special nutrition, such a mistake can be dangerous not only for security of supply but even for human health!
In addition, there is a growing need for effective tracking, retrieval, and authentication of information transmitted through supply transactions in supply chains, meaning that data security and speed are becoming increasingly important value-creating factors: think of a critical product recall.
Beyond the aforementioned cases there are growing demand for the effective tracking, verification and validation of transferred information by means of data exchange realised in the business transactions along the supply chains where data security, quality and speed become more and more value creating factors like in case of a product recall for example.
The importance of electronic commerce standards
Beside of supporting the integration processes along the supply chains modular systems of configurable models tailored to the B2B business processes of co-operating partners are enabling the support of typical eCommerce, eProcurement business process as well.
In addition to servicing supply integration processes, the modular service system that can be configured for the B2B processes and business models of the cooperating partners is also suitable for serving typical eCommerce and eProcurement processes.
Just like the GS1 global organisation The European Union have also identified that business processes might become most effective
Just like the GS1 global organization, the European Union has also recognized that business processes can be most cost- and process-efficient if companies acting at certain points of the supply chain implement harmonized, standards-based solutions being neither time-consuming nor cost-intensive investment.
That is why IDDA may be the right solution for you!
The IDDA project being executed in cooperation with the consortium members has been established in 2019 to implement the action "Increasing Supply Chain interoperability, transparency and security based on global standards" co-financed by the Innovation and Networks Executive Agency (INEA) within the European Union's "Connecting European Facility (CEF) in Telecom" innovation support framework. Contract number: 2018-HU-IA-0048
IDDA - Inegrated Delivery by Digital Assistance - is a business communication service platform not going to be one of the new methods being introduced to the market, but via the combination of three existing innovative technological solutions have already proven their worth separately since together they can respond to a number of current problems of the food sector, in the food production and catering services and last but not list to the lack of security causing difficulties in complying with statutory monitoring obligations along the food supply chain. However, IDDA can also serve the needs of other industries.
These three technologies:
Global GS1 Standards providing the platform for globally unique identification in automated business processes also having been present in the food sector worldwide for more than 45 years (6 billion transactions per day rely on these solutions);
eDelivery is an EU network communication platform called a "building block" to enable businesses in the European market to benefit of harmonized business solutions
and blockchain-based ledgering providing added value of data security.
Therefore, IDDA as an Internet-based, G2B and B2B business integration ICT platform also providing user-friendly, easy to use tool-set is not requiring a high-quality software and hardware background or deeper IT expertise.
The system implements GS1 standard based business transactions in the supply chain processes in the form of electronic business messages according to UBL and CEN business interoperability standards used in the EU-CEF eDelivery Building Block (electronic message delivery module) AS4 webservice-based communication platform; eDelivery.
The platform enables its users to create the most common message types for commercial e-business processes, such as order messages, delivery notifications, in a partially automated, fast way and deliver them to business partners in the secure eDelivery network, and then ledgering data exchanged in business communications in the integrated blockchain service module. The data exchanged in the business transactions of the IDDA service modules also includes basic tracking information.
Learn more about the IDDA system! Visit the
IDDA Knowledge Base
and download the information of the various industrial profiles!
News about IDDA development
IDDA (Integrated Delivery by Digital Assistance) project run by consortium led by GS1 Hungary composed of ERBA96, Blockchain Competence Center granted by INEA CEF has reached significant milestone by the completion of the eDelivery connectivity test proving the evidence of the successful implementation of the IDDA Access Point enabling AS4 standardised business message transportation.
How can you exploit the most opportunities of the next-generation IDDA Service?
Join us and be a pilot partner!
IDDA pilot project welcome applicants; Hungarian or international traders, manufacturers, distributors, procurers (ie. purchasers of raw materials, basic commodity products, goods and services) who operate supply hubs, cooperate with several suppliers and intended to increase the efficiency of their business communication by the introduction of a standard-based new system enable the micro, the small and the medium enterprises to connect easily without having an operational internal enterprise management system (ERP) or advanced IT infrastructure.
Pilot Partners may use the IDDA Service free of charge during the pilot phase GS1 Partners willing to introduce the IDDA Service will enjoy the extended support of GS1 Hungary.
Apply now and register under the "Going to be an IDDA Partner" option!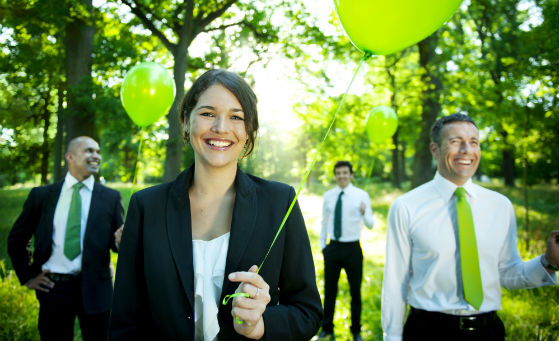 Going to be an IDDA Partner
To know more about the IDDA System you need a user ID and password. The various level of IDDA knowledge is organised along three consecutive registration level.
IDDA static business process overview (Read Only Partner)
IDDA operational business processes with dynamic data communication (Dynamic Partner)
IDDA customer tailored business processes development upon extra user requirements (Private Partner)
The overview of the entire business processes covering both seller and buyer activities requires independent logins into both roles. Views are dedicated exclusively to the identical role. Partial processes and functions of seller and buyer could be monitored in separate windows or terminals in-line with user cast or configuration setup.
Technical introduction and overview of the IDDA service platform for potential business use
The IDDA system provide a secure data exchange service between partners even if they are using different business technologies or solutions, thanks to the applied eDelivery CEF DSI Building Block of the European Union's G2B (government to business) business communication network solution. eDelivery - as a DSI Building Block - is a generic service component of, the European Network Finance Facility (CEF) program designed to facilitate cross-border interaction between public administrations, businesses and citizens by means of digital service infrastructure (DSIs) and network development. eDelivery as an electronic delivery service is a building block of the certified data exchange.
eDelivery, as a UBL AS4 standard based protocol, guarantees the delivery of data communicated in business messages between Access Points ("AP" - "interface") integrated into the network. The eDelivery message framework consists of the eDelivery technical XML message (as a kind of "envelope"), a GS1 EDI Standard XML eCommerce message as a payload (like a "letter" wrapped in an envelope). For IDDA, these contents are
Enterprise's IT systems (ERP systems) connected to the Access Points of the IDDA system need to be able to produce or receive content, ("letter") GS1 EDI XML messages enabling the process of communicated business data. The eDelivery's high-level use-case represents a communication model between independent ERP systems connected to the various access points of the eDelivery network where the content of messages - even by means of manual data entry - is generated in the company's ERP systems and transmitted automatically through the eDelivery network.
In the current IDDA implementation, the messages used are the basic, simple most commonly used GS1 message types out of the GS1 standard portfolio enabling the conduction of a simplified, e-commerce business process:
- ITEM DATA NOTIFICATION (Product data exchange; catalogue exchange)
- ORDER (Ordering goods)
- ORDER RESPONSE (Order confirmation; approval or rejection)
- DESPATCH ADVISE (Delivery notification; message "DESADV" indicating entire or partial of the ordered quantity)
- RECEIVING ADVISE (The message "RECADV" confirming the actually delivered quantity of goods forecasted in the despatch advice; the invoice will be calculated upon the actually delivered quantity of goods noted in the receiving advice.)
- INVOICE (Invoice; calculated upon the actually delivered quantity of goods noted in the receiving advice.)
- REVERSE LOGISTICS (A DESADV / RECADV process where the consignee returns the goods not accepted to the supplier as of the difference of indicated quantities in the Despatch Advice and Receiving Advice.)
In the current configuration of the system accessible in the PILOT phase without interconnected, ERP systems data exchange and communication is limited to the GS1 content (basic message portfolio) embedded in eDelivery messages manually created in the two workspaces (e-buyer and e-seller) connected to the two access points (IDDA RED and IDDA BLUE). The current free-to-use workspaces provided to IDDA partners party to the pilot phase accessible via independent, unique user IDs and passwords, data entry is to be done manually.
The typical business model of the IDDA system is a "hybrid" setup with a large company (manufacturer, trader in the role of buyer, supplier, purchaser, procurer, integrator) operating an ERP system connected to one of the access points - and the other side is the an IDDA workspace at another access point supporting the business activity of an SME without a significant IT infrastructure.
The integrated solution incorporates the latest blockchain ledgering solutions (DAML on Fabric) on the eDelivery service platform to meet the highest standard of transparency and reliability by means of lacing the fingerprints of business transactions executed in the supply and value chains. Lacing the transactions into chains enables their verification via the dedicated review and control services of the applications.
Introduction of IDDA project
IDDA services are the deliverables of the EU CEF INEA co-financed project; "Increasing Supply Chain interoperability, transparency and security based on global standards" project co-financed by EU CEF INEA grants.
Call: CEF Telecom eDeleivery, Year: 2018
Implementation schedule: July 2019 to December 2020
Coordinator: GS1 Hungary Global Identification and Communication Systems Managing Nonprofit Private Limited Company (GS1 Hungary)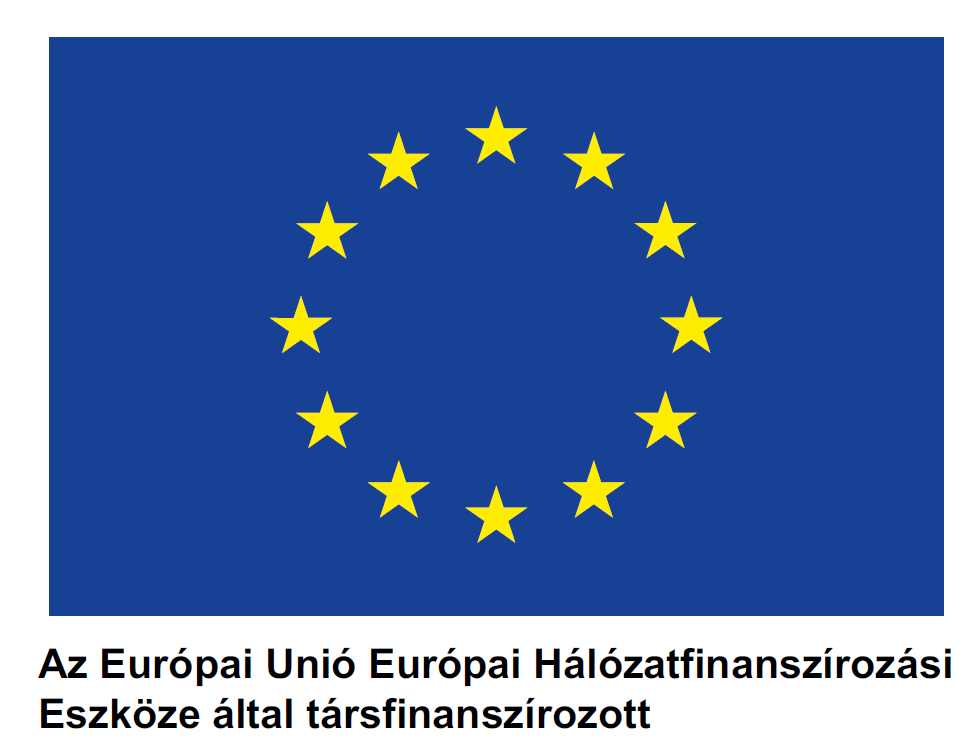 Project Members:
ERBA 96 Számítástechnikai Korlátolt Felelősségű Társaság (Erba 96 Kft)
Blockchain Competence Center Limited Company (Blockchain Competence Center)

Supporter: EU CEF INEA
Scope and Objectives
The CEF eDelivery building block supports public administrations to exchange electronic data and documents with other public administrations, businesses and citizens, in an interoperable, secure, reliable and trusted way.
The main objective of this Action is to create an eDelivery service within GS1 standard business transactions used in the logistics sector along various supply and value chains.
To achieve the main objective, a CEF eDelivery Access Point with AS4 profile and Service Metadata Publisher will be set up and operated for exchange of documents between different entities in the supply and value chains.
Furthermore, the latest blockchain solutions will be integrated into the eDelivery service to ensure the highest standards of transparency and reliability of ledger transactions for recording the business transactions across the supply and value chains.
In this action, the focus will be on the GS1 standard based business transactions used in the food sector to perform contracts from catalogue item order through delivery and invoicing from purchase to pay.
Finally, the targeted dissemination and marketing activities within the food sector will enable extension of the eDelivery service with GS1 standards to the collaborative vendors along the supply chains and to other customers in Europe and worldwide.
Success Criteria:
System and operational service delivery on time,
Completion of the project technical, financial technical and administrative tasks, with documents and defined means of verification in due time
Successful pilot completion, evaluation and elaboration of customer feedback, study of the sustainable operation and further development possibilities to meet partner requirements from the domestic, regional, EU and global market.
Organizations that enable IDDA service
Introducing the members of the Consortium
About GS1 Hungary
GS1 is a neutral, not-for-profit organization in the field of global standardization and has been founded more than forty years ago. Although the headquarter of GS1 is located in Brussels, the organization is operated by the network of national member organizations, the so called GS1 Member Organisations from the world's 115 countries, one of them is GS1 Hungary.
GS1 was originally founded by the manufacturers and retailers of the food- and other consumer sectors in order to improve the effectiveness of the supply chain. Nowadays, GS1 system is used by 2 million companies in different sectors in 150 countries worldwide. These sectors include healthcare, transportation and logistics, aviation, military, chemical industry, customs, computer hardware and software development, waste management and many more. The users of the GS1 system include large multinationals, small and medium-sized enterprises, owners of leading brands and the self-employed as well. GS1 Hungary, as the only Hungarian representative of the global GS1 organization, primarily deals with the allocation of numbers, the development and local promotion of standards, and is also a company that provides the users the highest quality, offers excellent services and also keeps interest in the expectations and demands of the business world by following the international technological and business trends as GS1 is now a global organization.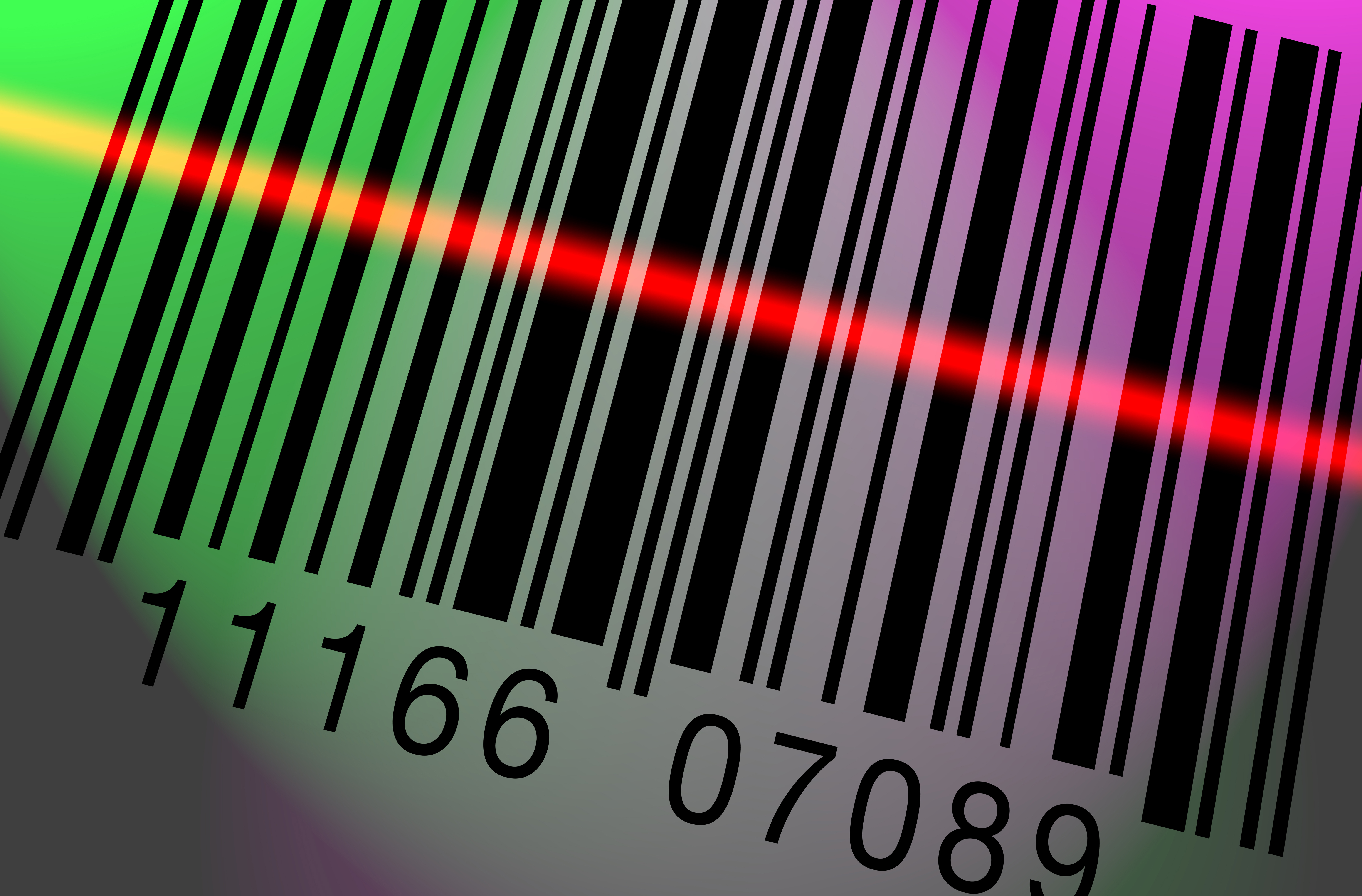 As the Hungarian representatives of the international standard system, it is our responsibility to provide our partners with comprehensive services based on global identification and innovative solutions that take into account the current technological achievements. By applying these, the local economic life and the participants of the governmental (or state) and public sector become capable to adapt to today's rapidly evolving world and to enhance the efficiency of their value-creating processes.
GS1 Hungary: https://gs1hu.org/
About Erba 96 Kft
The web- and software developer enterprise was founded in 1996 and it is the developer of many electronic back-end systems designed for online shopping and enterprises. It works with B2B, B2C and back-office systems, their portfolio includes a solution for electronic classes of items management, a project management system, ecommerce system, but also a framework for customer loyalty system and tracking systems for physical products such as e-vignette in th toll payment service.
Their self-developed ecommerce framework is used by many Hungarian commercial chains for the effective communication with their partners and customers and gained experience in establishing various card systems as well, not to mention the unique development demands that they can also serve. Its partners include National Toll Payment Service PLC, Coop, CBA, Office Depot, SuperShop, Zwack, Magyar Telekom and MOL.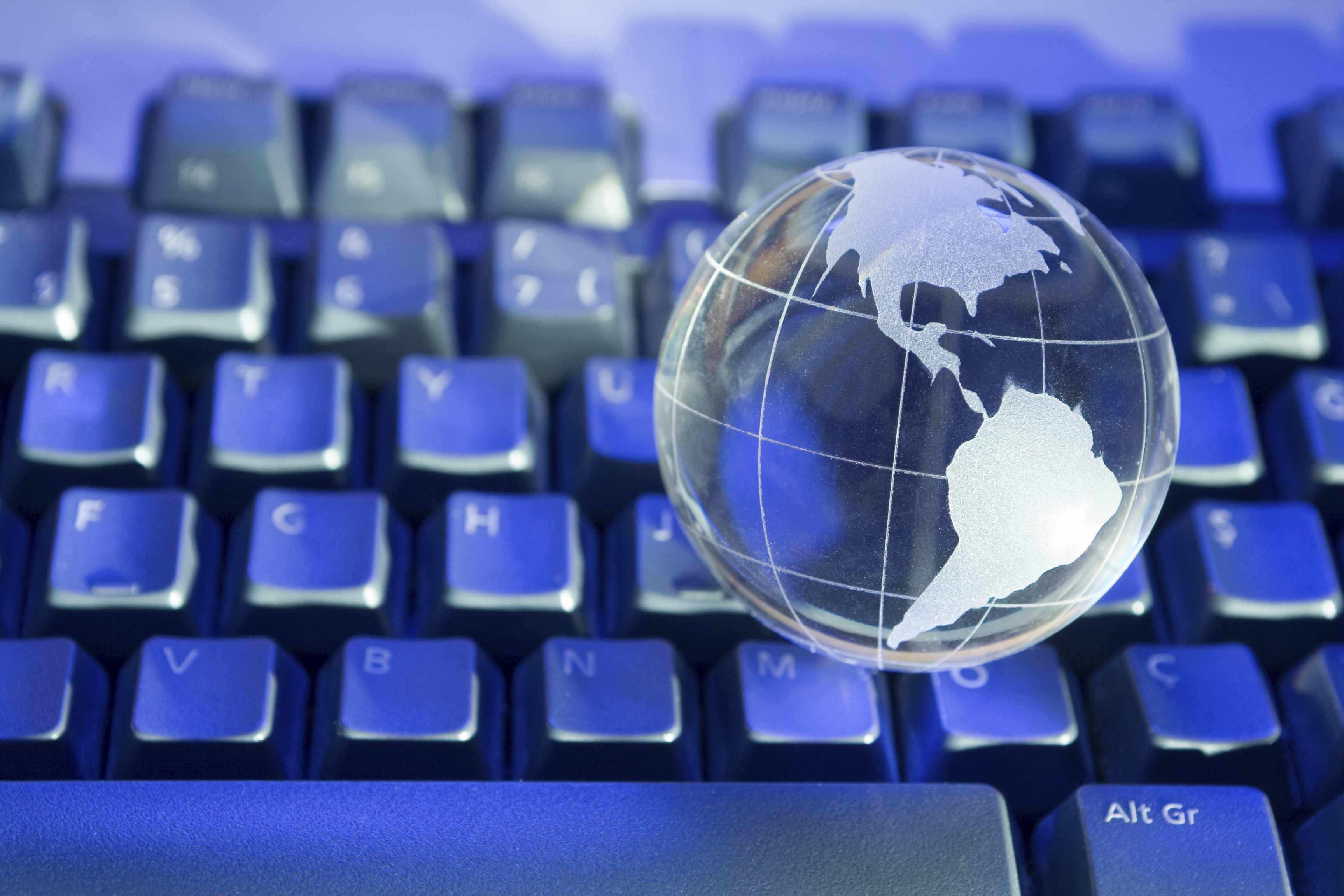 About Blockchain Competence Center
BCC is a management consulting and professional services company specialized in the Blockchain industry. Gathers and distributes blockchain competence across diverse industries both domestically and internationally.
Provides resources and solutions through the Blockchain ecosystem. Focus on practicality. Main activities are blockchain related R&D, requirement assessment, training, advisory, and support.
Its colleagues are (former) C-level managers from IT / Telco / eCommerce and in the meantime evangelists, enthusiasts and experts filled with passion about blockchain, and strongly believe that blockchain is going to change most of the industries as internet did in the last two decades.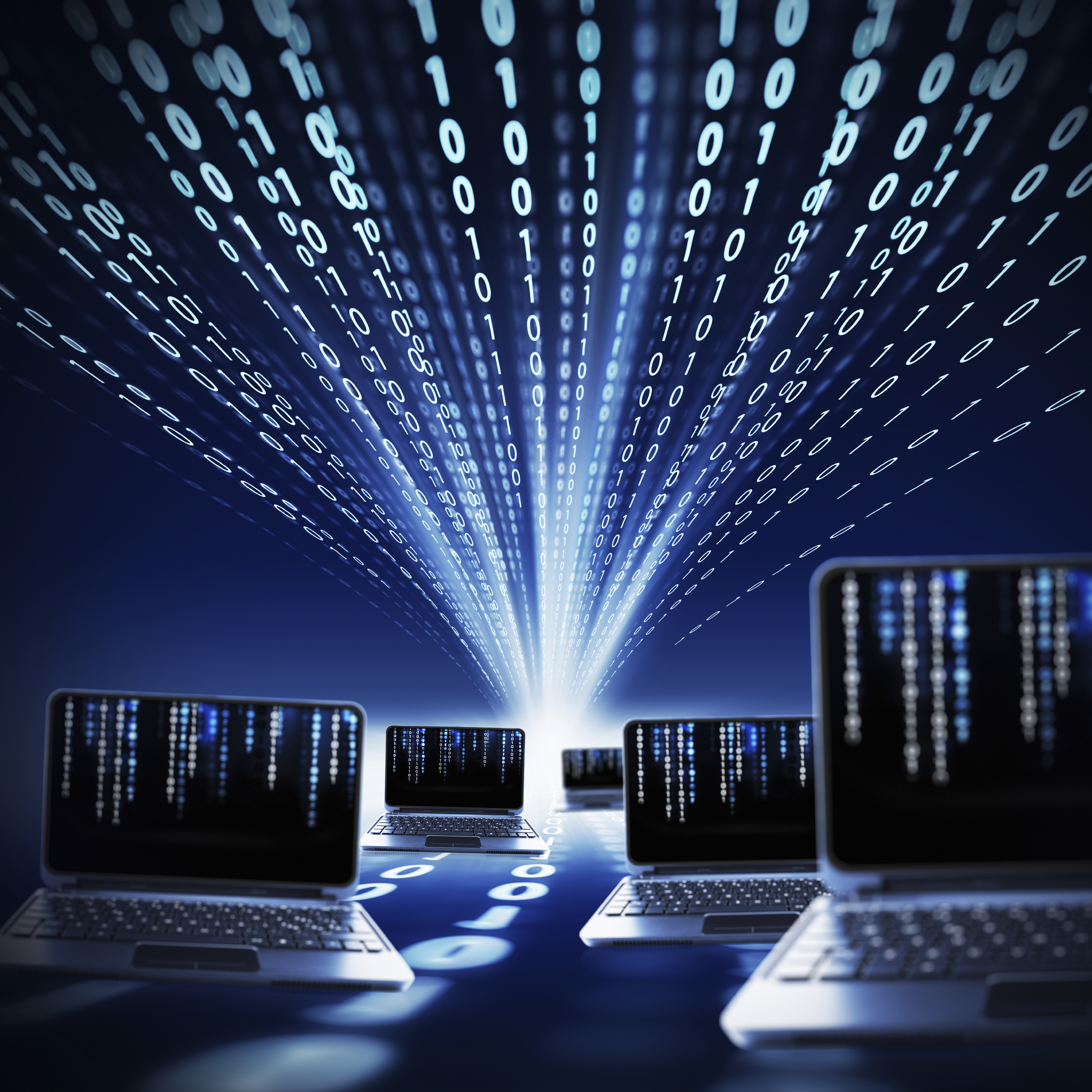 The Innovation and Networks Executive Agency (INEA) is the successor of the Trans-European Transport Network Executive Agency (TEN-T EA), which was created by the European Commission in 2006 to manage the technical and financial implementation of its TEN-T programme.
Its mission is to support the Commission, project promoters and stakeholders by providing expertise and high quality of programme management to infrastructure, research and innovation projects in the fields of transport, energy and telecommunications, and to promote synergies between these activities, to benefit economic growth and EU citizens.
INEA officially started its activities on 1 January 2014 in order to implement among the several EU programmes: Connecting Europe Facility (CEF).
The CEF is a key EU instrument to promote growth, jobs and competitiveness through targeted infrastructure investment at European level. It is divided into 3 sectors: CEF Transport, CEF Energy, CEF Telecom.
The CEF in Telecom is a key EU instrument to facilitate cross-border interaction between public administrations, businesses and citizens, by deploying digital service infrastructures (DSIs) and broadband networks. Supported projects will contribute to the creation of a European ecosystem of interoperable and interconnected digital services that sustain the Digital Single Market.
INEA is responsible for implementing the CEF Telecom budget in the form of grants. Part of the funding under the CEF is expected to be made in the form of grants allocated to the competitive calls for proposals. INEA manages these calls for the deployment of a set of generic services linking national infrastructure to the core service platforms across the EU. One of these generic services is the eDelivery contributing to secure encrypted communication among public administrations, businesses and citizens.
The Consortium submitted a successful tender to 2018 CEF Telecom eDelivery call, with which it received the grant of INEA tot he iDDA project 2019-2020.
Got to know how to be an innovative partner!
Any question might emerge in connection with your IDDA trial activities, registration, training and IDDA access requests or there's a comment or note you wish to share please contact us via IDDA coordinator email:
idda@gs1hu.org
.
In case you are interested in IDDA technical integration or any further innovation please contact the IDDA technical support via email at
idda@erba.hu
. Your questions are welcomed.
Being interested in the IDDA project details please approach our colleagues: